Dublin-based Ryanair recruiting staff visits Barcelona Flight School
On the past friday July 6th, Ryanair recruitment staff paid a visit to Barcelona Flight School facilities in Sabadell Airport to meet with our students. The Ryanair recruiters were met by our HT, and given a tour around the school where they were impressed to discover our big facilities and large fleet.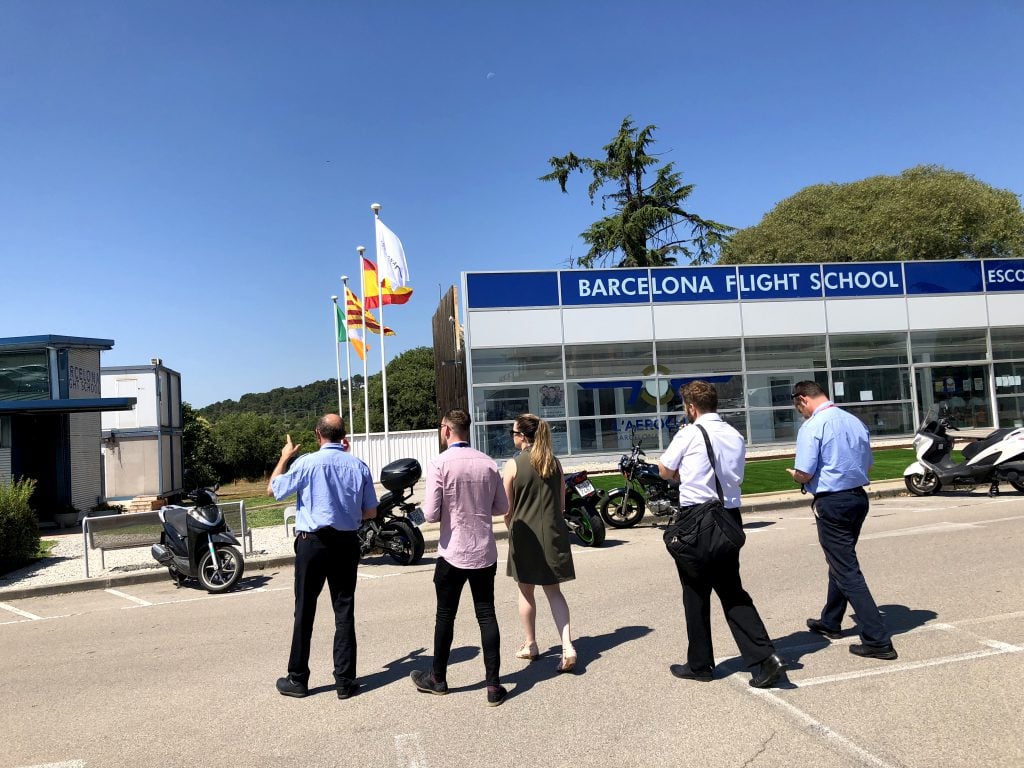 The reason for the visit was to introduce Ryanair's Cadet Program to our students willing to apply to it after earning its license. The presentation lasted for more than two hours and gave our students the chance to ask as many questions as they wanted about their possible career in the Airline, giving very good insights into the path to follow in order to achieve it.
As a recognition of the good skills our students have when leaving the school, Ryanair and Barcelona Flight School are in close contact since 2016 when Ryanair recruitment staff first invited BFS to visit their headquartes in Dublin.
In the last two years, more than 20 Barcelona Flight School students have been hired by Ryanair…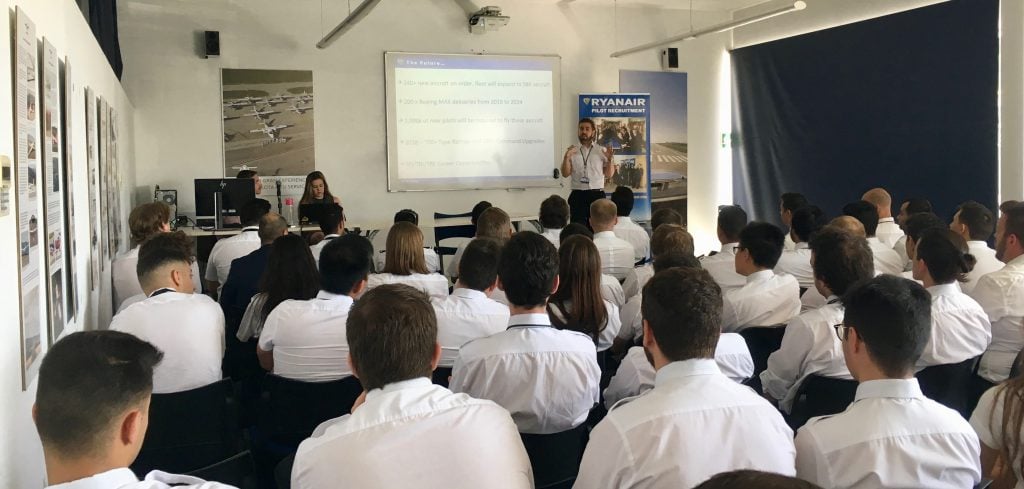 In the 2 years passed since then, more than 20 Barcelona Flight School stude