Volotea meets with Barcelona Flight School students

In preparation of their september 2018 Cadet Program assessment
The past Tuesday, July 17th, Volotea's Heads of Training and of Human Resources paid a visit to Barcelona Flight School to meet with our students.
Mr. Sergio Acin and Ms. Jocelin Blanco met with those of our students that have already got their license as well as with those that are close to get it in the next few months.
Mr. Acin and Ms. Blanco introduced the Company to them and explained their Cadet Program, in order to call the students to an assessment to be held next September 18th. Those students who pass the assessment will be joining the Company inmediately.
Those students who pass the assessment will join Volotea inmediately.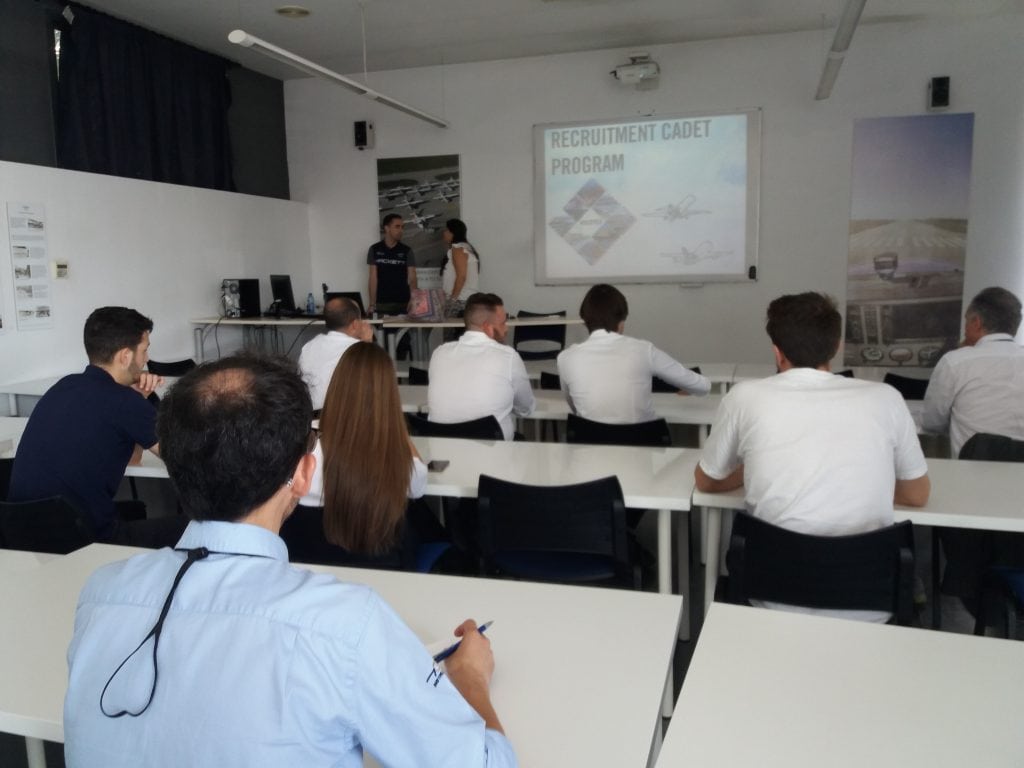 Volotea is another airline that shows its trust and confidence on Barcelona Flight School because of our background, experience, big fleet and facilites. Our high quality training makes for the good skills our graduates have shown in past assesments for a pilot position in the company.
About Volotea
Volotea is an Spanish airline founded by Carlos Muñoz and Lázaro Ros, who were also the founders of Vueling Airlines. It's based in 12 european airports in Spain, France, Italy and Greece and its fleet is composed by 32 aircrafts (Boeing 717 and Airbus A319) offering routes to 81 destinations.