Hear what they have to say
Who else can tell you more about Barcelona Flight School, but hundreds of students and flight instructors that today have found their way into the Airlines? Hear what some of them want to share with you about our performance and our commitment to provide you with the best training available.
JUAN CABALLERO (Espanya). Promoción del 2019. Piloto de Ryanair
I started my integrated ATPL course on 2017. I had many instructors teaching me and improvement my flying skills. They always want the best out of the student and are very professional. What I enjoyed the most was the 1st hour of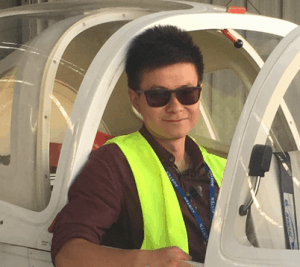 the aerobatic flight where I got to learn how to recover the plane in the weirdest situation. Ground instructors always make the 14 subjects interesting by their experience and some videos.
ATPL -A CLARENCE CHUNG (UK)
I've lived a great experience at Barcelona Flight School. I have to point out the amazing aircraft fleet which helped me get my PPL license in a few months. Additionally, the availability of aircrafts and highly professional instructors made my learning experience a lot more enjoyable.
It definitely was a good idea to study the PPL course at BFS, I'm so happy and proud of the decision I have made.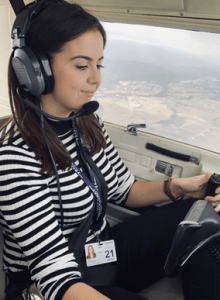 PPL-A ERIKA FUENTES (Spain)
My experience at Barcelona flight school has been great from day one; from the instructors to the lovely administrative staff they have all been very helpful during my journey to becoming a licensed commercial pilot. I am thankful to the theory teachers who allowed me to smoothly pass my atpl exams and to my flight instructors Carles, Mike and Gabino who taught me how to fly with patience an expertise. Thanks to the aeroclub I am now able to start my pilot career with a strong base and confidence in the future.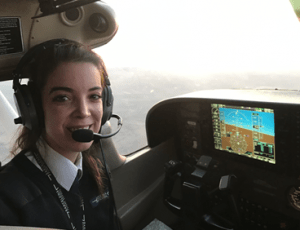 ATPL -A GEMMA IZQUIERDO (Spain)
Even thought it was though and challenging I enjoyed every second of it. It was my best 2 years in my life. The instructors are really nice and the facility as well.
The staff always helped me if I needed something. I can recommend this school to everybody that wants to become a professional pilot.
Right now I'm working as a first officer in Pegasus Airlines on a Boeing 737.
(Prom 2017/2018)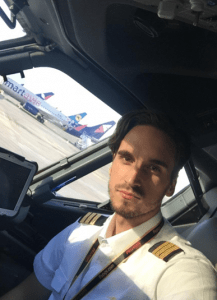 ATPL -A STEVAN LAVAT (Switzerland)
I had such a good experience during my ground and flight training in Barcelona Flight School. They count with a large and varied fleet of airplanes and the ground installations are easily accessible for all the students. I really appreciated the fact that both theory and flight training are undertaken in the same area: it helped to organize my schedules and it was both helpful and interesting to make some practical classes over the hangars. Finally, it is worth mentioning the instructors' closeness and their will to help each of us any time we had a doubt or inquiry.
(Prom 2017/2019)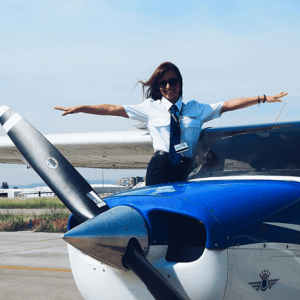 ATPL- A Jordina Llort (Spain)